When it comes to keyword research, there's no shortage of articles on the subject. However, I noticed that most of the guides don't simplify the entire process for beginners.
The truth is, if you can master the art of finding the right keywords that your target audience is using when searching for information online, you'll be better positioned to understand what goes on in the minds of your customers. In fact, you'll be able to create better content and outsmart your competitors.
Keyword Research begins with your niche. You don't have to target broad keywords (e.g., business ideas) or very specific keywords (e.g., accounting software tool for insurance companies).
The former is too broad and would be too competitive to rank in Google, considering the level of competition from top brands.

The second keyword for accounting is too tiny, there's probably less than 50 people searching for that keyword.

Essentially, you'd want to find keywords that have a decent search volume (up to 1000) per month, which are also easy to rank in Google.
The essence of keywords isn't to stuff them into your content or over-optimize your title tag, meta descriptions, and URL with them, but to know what your target audience is searching for.
You've got to understand that the words and terms people type into Google search engine are the exact "thoughts", "challenges" , "ideas" they are looking for. They rely on Google to help them find the right information.
Performing keyword research before producing any type of content (e.g., blog posts, videos, infographics, PDF reports) is a critical part you must not ignore.
Ideally, since you want to add your targeted keyword in your post headline and used creatively throughout the article, it's important to choose your keyword first before creating the content.
Rather than showing you a generic example, let's use a real company.
Let's assume that Casper, a mattress company wants to find keywords to target on their pages and create informative content. Their core products are The Pillow, The Sheets, and The Adjustable Base.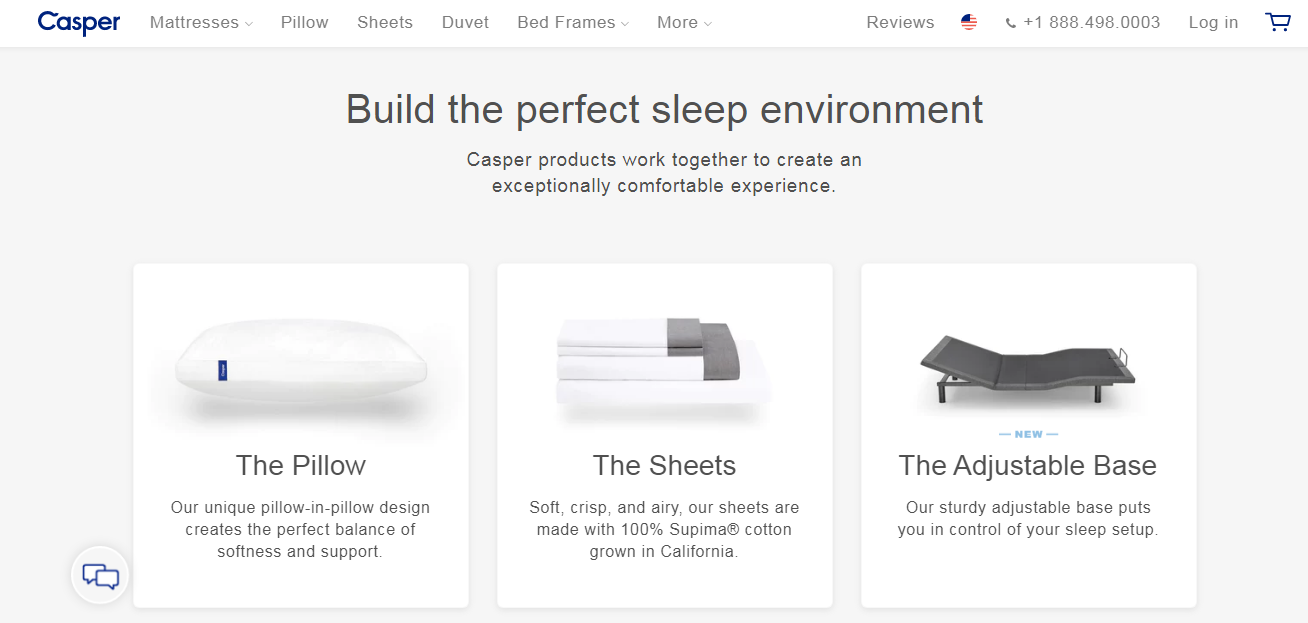 Essentially, the company wants to attract customers who are looking to sleep well, people who wants to know more about sleeping positions, and so on.
Let's help Casper to find the right keywords.
Head over to KeywordsTool.io and enter the target keyword (i.e., sleeping positions). Then click on the "search" icon on the right-hand side.
The mattress company can target any of these keywords to create a comprehensive content that helps, for example, pregnant women, to sleep well. At the end of the article or at vantage points, the company can recommend their mattress as being safe, healthy, and ideal for pregnant women.
There are a few things to look into when deciding the keywords you want to optimize your content for:
Relevance:

If a term is continuously searched for, that's awesome — but what if it's not entirely relevant to your prospects? If you want to rank for social media marketing automation software, it doesn't make sense to show up for "email marketing automation software." Apparently, that keyword has nothing to do with your business.
The idea here is always to target keywords that are closely related to what you offer. Going after irrelevant, random keywords will not do you any good at all.
Search Volume:

One of the first things to take into account is how many people are searching for a particular keyword. The more people there are, the larger the audience you're going to reach.
As an example, the screenshot below shows that the average search volume for the keyword "best way to sleep" is 1000 – 10000 per month.

As you can see, the "competition" is low for those advertising in Google. Being a long-tail keyword (because it contains 4 words), the mattress company can, if they build enough trusted links, rank for this keyword in Google's top 10 results.
Typically, if a few people or no one is searching for a keyword, it simply means there is no available audience to discover your content via search. For example, the highlighted keyword (tummy sleeping adults) below has an average of 10 – 100 monthly search volume.

The competition is low, and sadly, no advertiser is bidding for this keyword in Google AdWords right now. This is not a good keyword to rank for — because even if you rank #1, there's no guarantee that you'll generate enough clicks and leads from searchers.
Keyword Competition

: Just like in any business opportunity, when it comes to SEO you want to consider the likelihood of success and potential costs. This means having a good understanding of the relative competition involved and the chances of ranking for a specific keyword.
If you're marketing a CRM software for a company, for example, while you're waiting for your website to rank higher in Google, you might want to advertise in Google.
The highlighted section shows the level of competition and how much your competitors are paying for top paid positions.


Moving on, you want to know who your prospects are and what they are most likely going to search for. If you don't already know who your prospective customers are, figuring that out is a perfect place to start, not only for your business but also for SEO.
You want to understand:
What problems they are facing.

What they are more interested in.

What language they use to describe what they do, what tools they use in doing it, etc.

Who else they are buying from (this means your competition).
After you've provided an answer to these questions, it will give you an initial "seed list" of possible keywords and domain names to enable you to find even more keyword ideas, search volume, and competition metrics.
Now, you want to input those seed keywords into keyword tools like Google AdWords tool, KeywordTool.io or SEMrush keyword tool:

If you've never done keyword research before, I'm sure this guide has given you the right mindset and tips to get started.